A QUALITY CHOICE FOR THE WELLBEING
OF SENSITIVE AND DIABETIC FEET
Sensiline socks are an excellent choice to grant your feet the ideal wellbeing and health conditions for all daily activities, in particular for sensitive feet. Sensiline products have been conceived for diabetes sufferers, who need to wear specific socks every day. For them, it is essential to prevent small wounds by wearing proper shoes and comfortable socks made of high-quality materials.
Sensiline offers a wide range of socks made of cotton, cotton/silver yarn, angora, silk, Amicor (antibacterial fibre) designed to cater to all requirements and provide a comfortable feeling at the same time.
The "padded" versions are with more consistent, soft and heavier toe, sole and heel; they improve comfort in support where required by the customer, or they also respond to needs for greater thermal insulation on the foot.
The "extra large" versions are designed to meet the particular needs of elasticity and comfort that derive from an accentuated swelling of the feet (and in general of the lower limbs); these manifestations are often the symptom of pathologies related to blood circulation, with consequent venous insufficiency, and / or dysfunctions related to diabetes.
1 / 3
2 / 3
3 / 3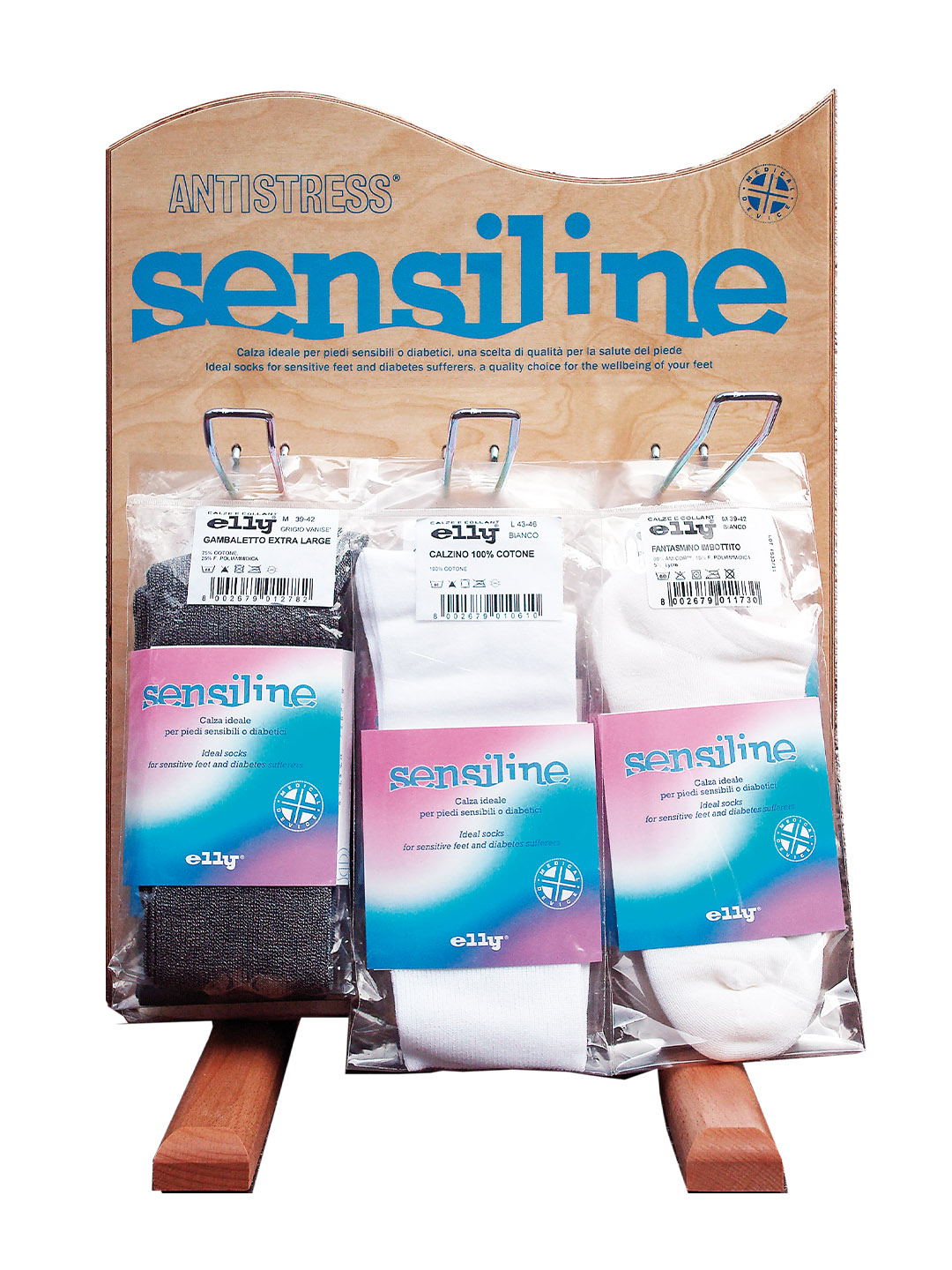 ×